Performing with a karaoke machine is a popular pastime at home and among families with children and adults. For most of us, life is a cycle of pain and joy. However, you may make grief more enjoyable by screaming a few of your favourite vintage songs on a karaoke machine.
As a result, there is no doubting that, in many instances, the karaoke machine can be the ideal approach to relaxation and passing the time.
No doubt, there are numerous Karaoke machines available, so understanding which ones are the best is critical. Here is the list three best karaoke machines of 2023.
1. Akai KS800 Front Load CD&G Karaoke System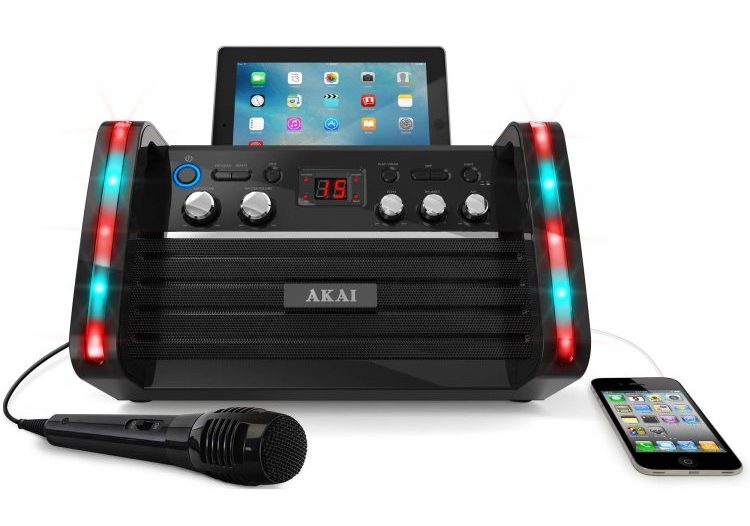 The Akai KS800 is a fully-featured karaoke machine in which you only need to insert your karaoke CDs into the CD&G player or plug in your flash drive containing your karaoke tracks in MP3 format at the front of the device to get started.
It features simple control dials and buttons that allow the user to control the volume, look for songs, and film themselves performing. It includes a mic with a connector for a second mic, a built-in loudspeaker, and a 7-inch colour screen.
It can connect to your pc or Television and includes tablet support. It is 7.9 x 12.6 x 17.3 inches in size and weighs 7.3 pounds.
2. The Electrohome EAKAR300 Karaoke Machine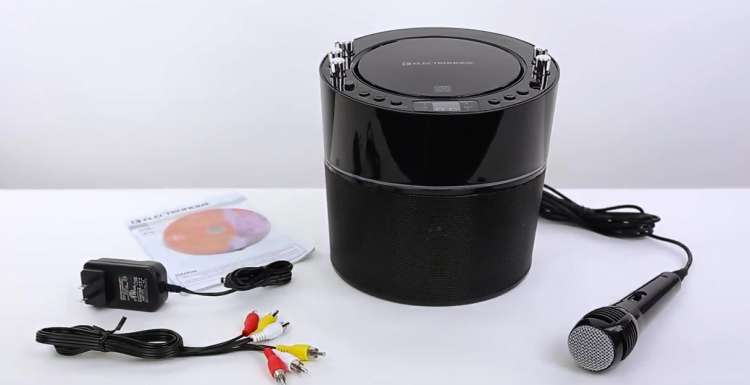 The Electrohome EAKAR300 machine can add thrill to your karaoke party. With offering a reasonable price, it comes with various music sources and extras. It comes with a lengthy microphone cord as well as a starter Disc.
It also includes RCA audio-visual cables, making it simple to set up and operate. It also features a CD+G karaoke disc with music by various performers. You may also link this unit to your tablet, pc, or phone and stream music.
It has a fresh look and a chic style that can easily give a trendy accent to your space. It is also incredibly lightweight and includes a twin mic input so you may duet with your buddy.
3. The Akai KS213 CD&G Karaoke System with Accompanying Table Cradle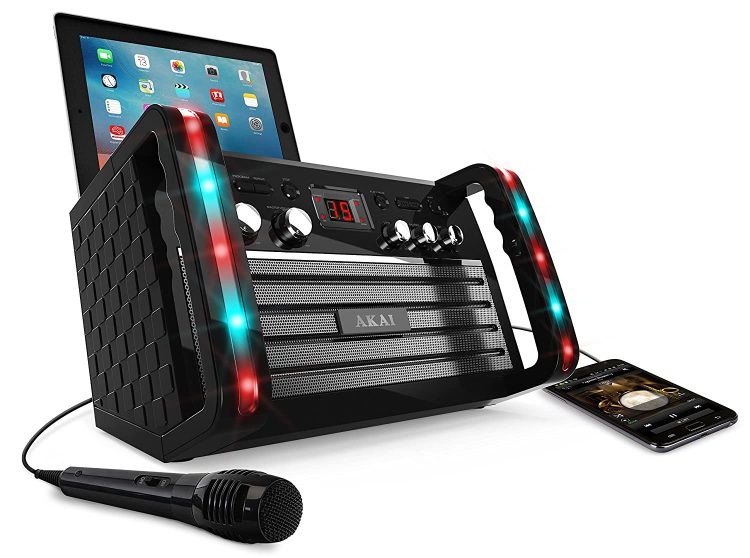 The Akai KS213 Portable features a top-loading CD+G player and an iPad/tablet dock. The cradle does not charge the tablet. Instead, it is a backup while you link your gadget to the system's auxiliary input.
If you want to use the CD+G technique, you can easily use your tablet to play some music on your device using this interface. You can transport this portable karaoke system anyplace you want to sing some songs because it has built-in speakers and runs on an AC adapter or "C" batteries.
It contains two mic connectors, an LED lighting system with Auto Voice Activation, and audio and video outputs for connecting to your tv.
Because karaoke machines are not inexpensive, it is best to purchase one that offers a decent guarantee. This ensures that the product is protected if it becomes damaged after only a few uses. Good manufacturers often provide a great warranty to ensure that buyers are protected. As a result, you should opt for a karaoke machine with a suitable guarantee.