Carpets are one of those things that can make your home feel cozy and inviting, but they can also be the source of some not-so-pleasant smells. If you've ever had your carpets deep cleaned and then noticed an unpleasant smell afterwards, you're not alone. In fact, this is a pretty common occurrence. But why does it happen?
It turns out that there are a few different scientific explanations for why carpets might smell bad after a deep cleaning. One possibility is that the cleaning solution itself is to blame. Some carpet cleaning solutions are made with harsh chemicals that can leave behind an unpleasant smell. Another possibility is that the cleaning process itself releases trapped odors from the carpet fibers. This is especially likely if your carpets are old or haven't been cleaned in a while.
Whatever the cause, there are a few things you can do to help get rid of the bad smells coming from your carpet. First, make sure to ventilate the room as much as possible after the cleaning is done. Open windows and doors to let in fresh air and help circulate the air around the room.
What causes carpets to smell after deep cleaning?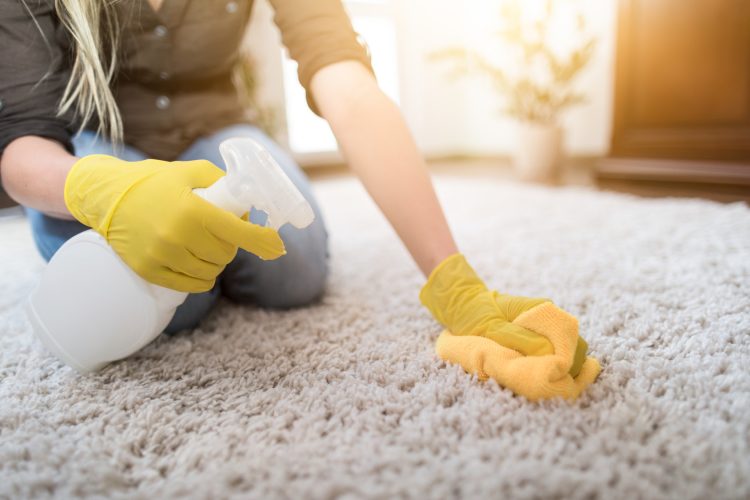 One of the most common complaints after a carpet deep cleaning is that the carpets smell worse than before. There are several possible causes for this, and unfortunately, it is not always easy to figure out which one is responsible. The first thing to check is whether the cleaning solution used was properly diluted. If it was too concentrated, it can leave behind a residue that will cause the carpet to smell bad. Another possibility is that the carpet was not rinsed properly after the cleaning solution was applied. This can also leave behind a residue that will cause the carpet to smell bad.
How to get rid of the smell if it does occur?
If you have ever deep cleaned your carpets, you know that they can sometimes smell funny afterwards. This is usually due to the cleaning solution that was used and is not anything to worry about. However, if the smell is strong or does not go away after a few days, there are some things you can do to get rid of it.
First, try airing out the room as much as possible. Open windows and doors and turn on fans to help circulate the air. This will usually dissipate the smell within a day or two.
If the smell persists, you can try using a vinegar solution to clean the carpets again. Just mix equal parts water and vinegar in a spray bottle and mist the carpet lightly. Let it dry completely before vacuuming.
You can also try sprinkling baking soda on the carpet and letting it sit for a few hours before vacuuming. This will help absorb any lingering odors.
If none of these methods work, you may need to call in a professional carpet cleaner to get rid of the smell for good.
Why are professional cleaners the best option?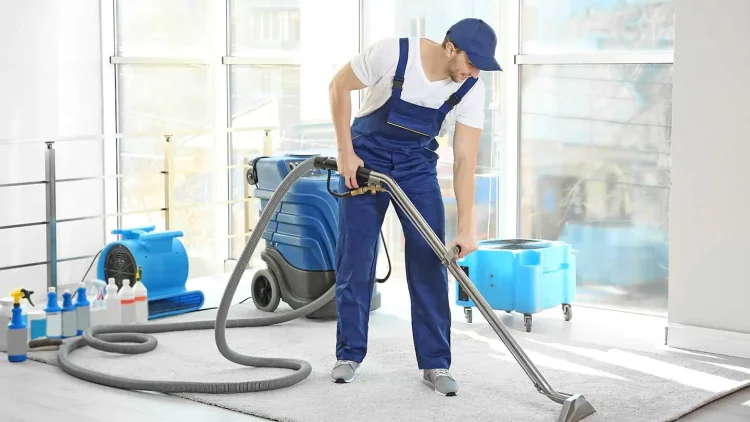 When it comes to getting your carpets deep cleaned, you have a few options. You can either attempt to do it yourself with a rented machine, or you can hire a professional carpet cleaning company. While the do-it-yourself route may be less expensive upfront, it's important to consider the potential downsides before making a decision.
One of the biggest benefits of hiring a professional cleaner is that they have the experience and expertise to get the job done right. They know which products and methods are best for your particular type of carpet and will be able to clean it more thoroughly than you could on your own. In addition, they have access to industrial-strength equipment that will remove more dirt and grime than a rented machine.
Another benefit of hiring a professional is that they will take care of all the details for you. This includes moving furniture, pre-treating stains, and applying post-cleaning treatments. These added steps will help extend the life of your carpet and keep it looking its best.
Finally, professional cleaners will also have insurance in case something goes wrong. If your carpet is damaged during the cleaning process, they will be liable, not you.