When it comes to love, few symbols are as iconic and symbolic as the engagement ring. This beautiful piece of jewelry is steeped in culture and history across many countries around the world, each with its own unique set of folklore and stories associated with it.
From ancient Greek mythology to modern-day customs, these traditions have been passed down through families for generations, creating an incredible story behind every single engagement ring. In this article, we will explore some of the most remarkable tales from different cultures around the globe that make up a part of our collective engagement ring folklore.
Russian Engagement Ring Traditions
In Russia, engagement rings are a special symbol of commitment and love. Typically, the groom presents his bride-to-be with the ring on the day he proposes marriage.
The chosen setting for these rings is usually yellow gold or white gold, but some couples also prefer platinum and silver metals. It's common for Russian grooms to add diamond accents to their betrothed ring as an extra sign of devotion.
An important tradition in Russian culture is that after a couple becomes engaged, they exchange two matching wedding bands during the ceremony itself – one for him and one for her. This practice dates back centuries when it was believed that exchanging identical bands would bind them together as one couple forever.
Additionally, many Russian newlyweds opt to personalize their rings by engraving each other's initials onto them as another way of showing their commitment to each other. For avid jewelry collectors looking to give something truly unique in terms of style and symbolism, there are antique pieces from Russia dating back centuries that serve as excellent gifts for weddings or engagements alike!
These traditional pieces feature intricate designs such as floral patterns or religious symbols like crosses – all meaningful reminders of how much two people cherish each other even long after they've said "I do.
Irish Wedding Customs and Folklore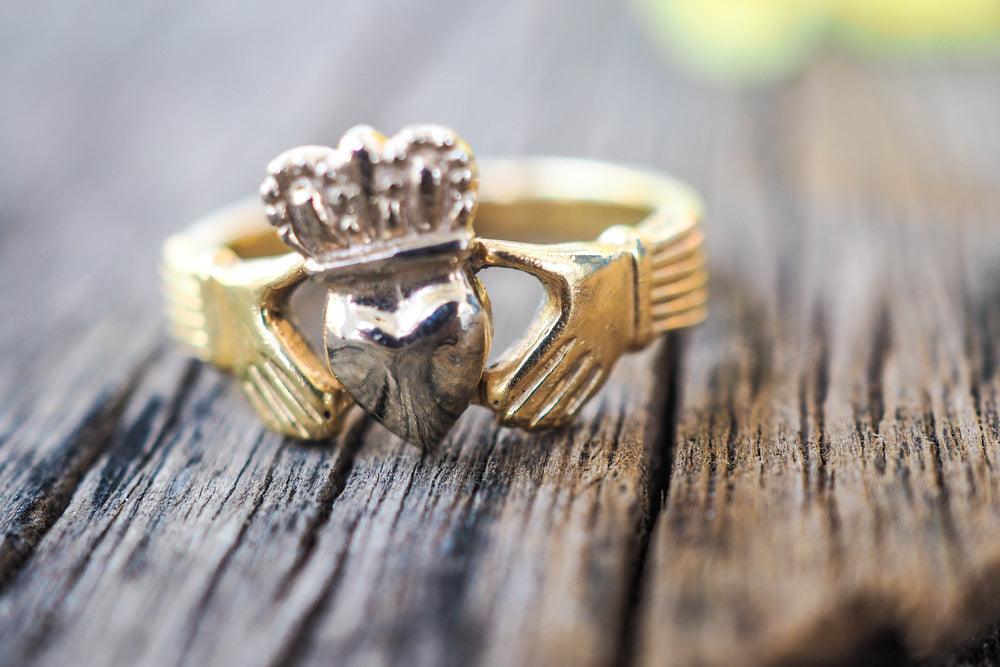 Irish weddings have a long and rich history of customs and folklore. One of the most widely known Irish wedding customs is for the bride to wear something old, something new, something borrowed, and something blue on her special day.
Something old symbolizes continuity with the past; something new for optimism in the future; something borrowed from a happily married friend or family member is believed to bring good luck; and finally, something blue, which originated from ancient Israel when brides would wear sapphire-blue robes as a sign of fidelity. Engagement rings are also steeped in tradition within Irish culture.
In Ireland it was customary for men to give their fiancees an iron ring before marriage as a promise that they would be faithful during their union – this practice may also date back centuries ago when metalwork was used as currency or traded goods among Celtic tribes. To signify their engagement, many couples now opt instead for traditional gold Claddagh rings or modern diamond solitaire designs set with precious stones such as emeralds which represent faithfulness in love.
Chinese Engagement Ring Myths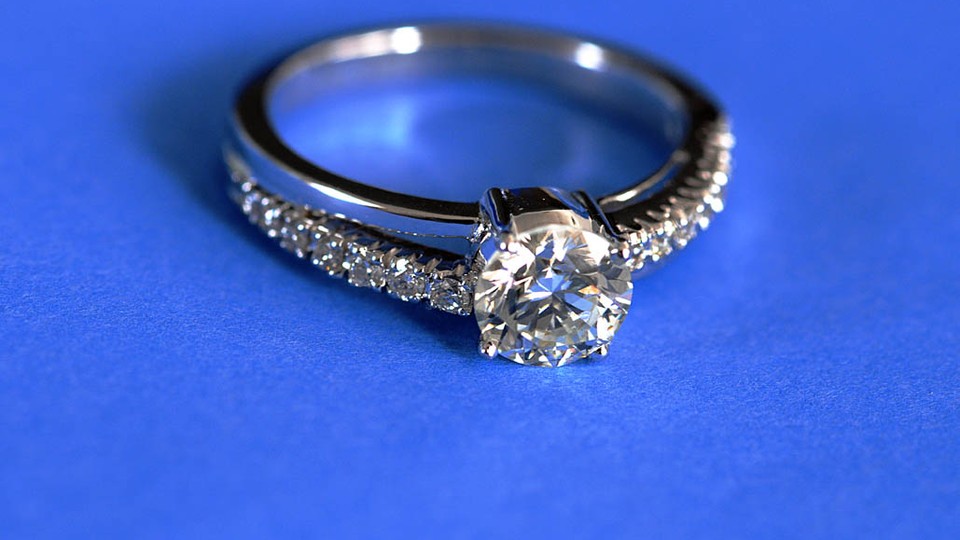 When it comes to engagement rings in China, there is a lot of folklore that surrounds them. From the belief that an even number of diamonds is bad luck, to the notion that red gems bring good fortune – myths about Chinese engagement rings are plentiful and steeped in tradition.
Another common myth is that the size of the ring must be equal to or greater than the bride's age. This superstition dates back centuries and has been passed down through generations as a symbol of respect for elders.
Additionally, many believe that yellow gold should not be used when choosing an engagement ring as this color symbolizes adultery and infidelity – something couples want to avoid at all costs! Finally, some people think that buying two wedding bands instead of one brings double happiness – which could explain why they often come with matching sets!
Indian Auspicious Gemstones for Engagement Rings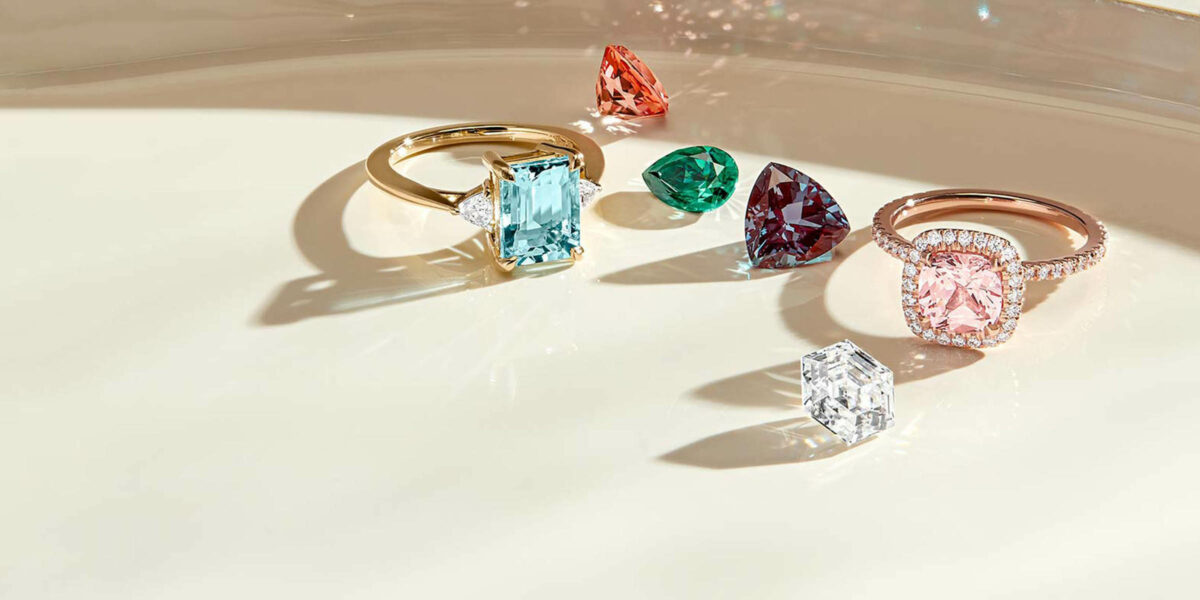 When it comes to engagement rings, Indian traditions have long held a fascination with gemstones. Not only are they seen as beautiful and desirable, but many believe that gems can also bring good luck and prosperity to the couple exchanging them.
While the diamond is the most popular choice of stone for an engagement ring in India, several other auspicious stones are viewed as symbols of love and commitment in Hindu culture. Precious stones like ruby, emerald, sapphire, and topaz each have their meaning when it comes to choosing an engagement ring – rubies stand for passion and desire; topazes signify strength; while sapphires represent loyalty between two people.
Emeralds on the other hand symbolise success in marriage life. Whatever stone you choose, make sure it has been chosen carefully for its special qualities that will help your relationship thrive!
African Rituals Associated with Weddings and Engagements
In Africa, rituals associated with weddings and engagements are deeply rooted in culture. From the traditional giving of a dowry to more modern gift exchanges, marriage ceremonies often feature unique traditions that have been passed down through generations.
In some cultures, for example, it is believed that a groom must bring his bride-to-be an engagement ring as a symbol of their commitment and love. In others, prospective brides might receive charms or jewelry from their future husband's family as part of the proposal process.
Many African tribes also practice bizarre customs during wedding ceremonies such as burying old items like shoes or clothing to ward off evil spirits or having guests throw coins at the couple to encourage prosperity in their new union. Whatever form these rituals take on they all serve one purpose—celebrating two people declaring their undying love for each other!
Conclusion
Engagement rings have a long and rich history around the world. From ancient China to modern-day America, engagement ring folklore has been passed down through generations as symbols of love and commitment.
The tradition of exchanging an engagement ring is still strong today, with people from all walks of life wishing to express their feelings. Engagement Rings Manchester provides customers with a wide selection of styles, ensuring that each individual can find the perfect symbol for their relationship – one that will stand the test of time. Whether it's an heirloom piece or something new and unique, this timeless tradition remains just as meaningful now as it did centuries ago.