Every year, more and more different shapes of pools are available, primarily thanks to new technologies for processing different materials. There are also various features that you can add and thus further enhance your pool. However, the goal is to stay within your budget, so we will tell you what type and shape of pool is most cost effective.
Pool elements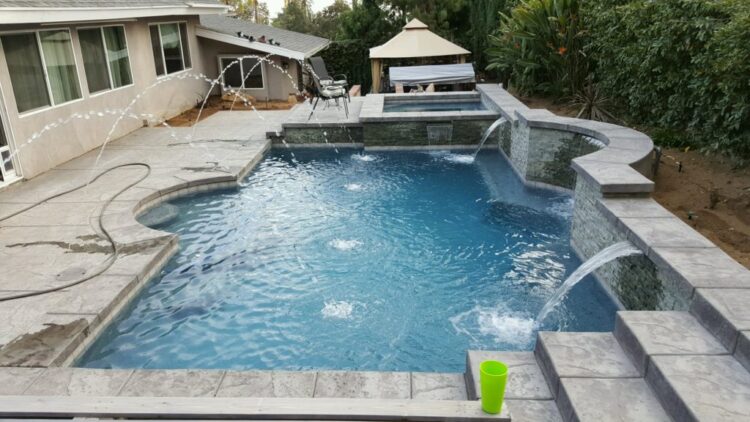 When shopping, you should pay attention to the elements of the pool. Focus on the ones you want. They will contribute to greater enjoyment of the pool, but will also contribute to lower costs. For example, you can save on a heater. While this is one of the most common options you can see, first consider whether you need this investment. Next, consider other alternatives. Suffering is one of the most expensive options when it comes to this project.
However, you can always add it later if you have a strict budget. This will also create a better structure. When choosing a size, consider how to use the pool.
People who buy a pool because of the children, will not need a huge pool. So don't be preoccupied with size, because it may be the least important thing to you. You can also add water elements later to save thousands of dollars in the beginning.
Above-ground pools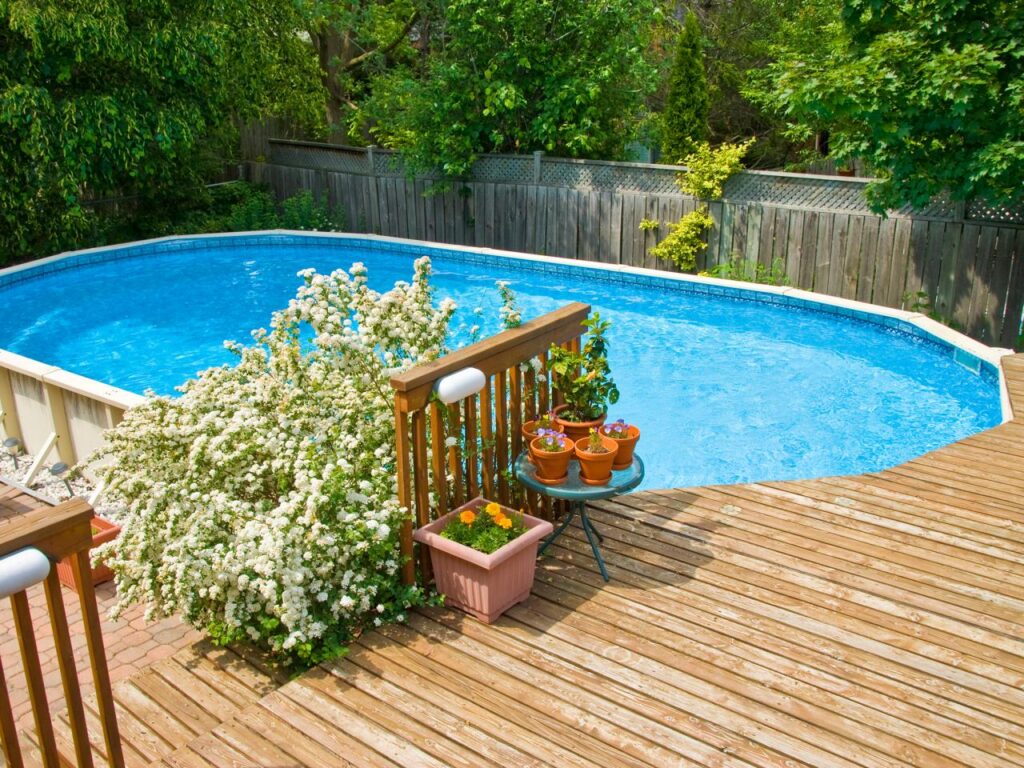 This is one of the most economical options you will encounter. They will be located on the surface of your yard. They are mostly made of aluminum, resin or steel. The great news is that you can assemble and disassemble them yourself very easily. However, a lot of sellers will offer you delivery as well as assembly. If you do not have high expectations from the project, above-ground pools will be a good option for you.
It is also recommended for everyone who has small yards and limited budgets. After the season you can disassemble and store them. They come in a variety of shapes and sizes, but are mostly of limited design. This means that it will not suit all patios and decks. They do not need filtering equipment, but they must be regularly maintained in order to swim safely in it.
Fiberglass swimming pool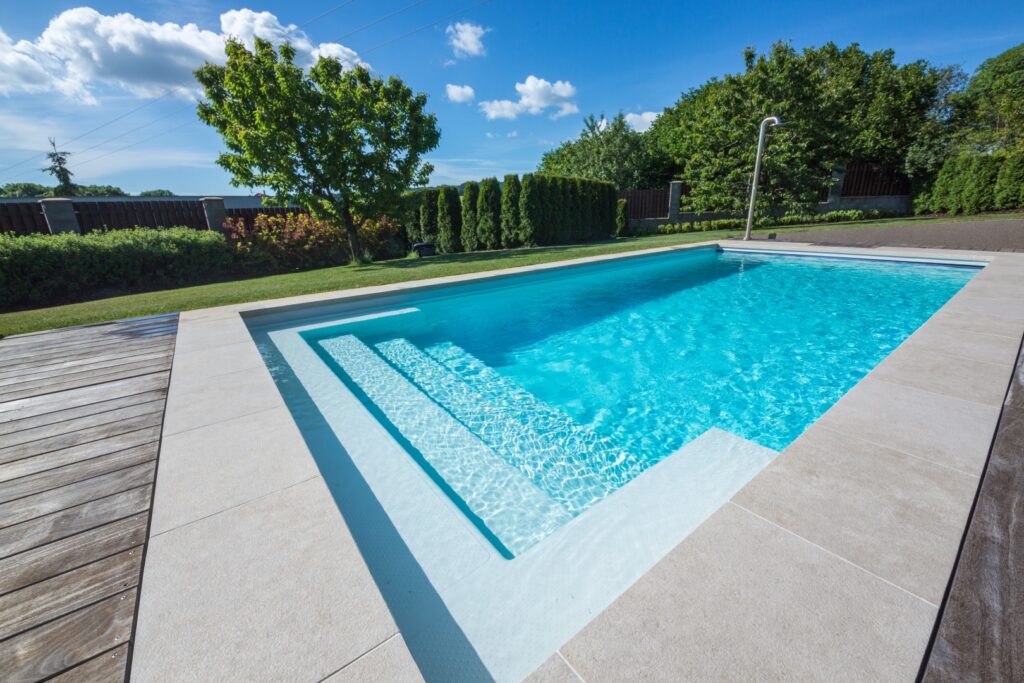 Fiberglass pool is a good option if you want your own pool that you will install quickly and whose maintenance costs will not be expensive. However, you will not have to put much effort into its maintenance thanks to the numerous advantages that this type of pool offers. First of all, it is very easy to install. It will take you a few days to install, but the work must be done by an expert. Of course, weather conditions can disrupt your plans. They are also more durable than other pools, which means that you will not have repair costs. This way it will last you a long time which makes it a very economical choice.
Conclusion
Consider all types of pools that suit your needs and budget, but also its elements. Also, follow all safety guidelines when building, as not all types of pools may be suitable for your yard.