If you are considering getting a vasectomy, a loss of libido might be on the list of questions you're planning on asking your doctor. This question and concern are understandable and often a very common question asked by patients. We see where this misconception stems from – when patients are facing operations related to their reproductive systems, this is a natural question to have arisen. While this operation will affect your ability to conceive, it will not affect your libido. Great news, right? Today, we're going to look at what a vasectomy is, what libido is, and why a vasectomy won't make an impact on your sex drive, libido, climaxes, testosterone level and other aspects of your sex life.
What is a Vasectomy?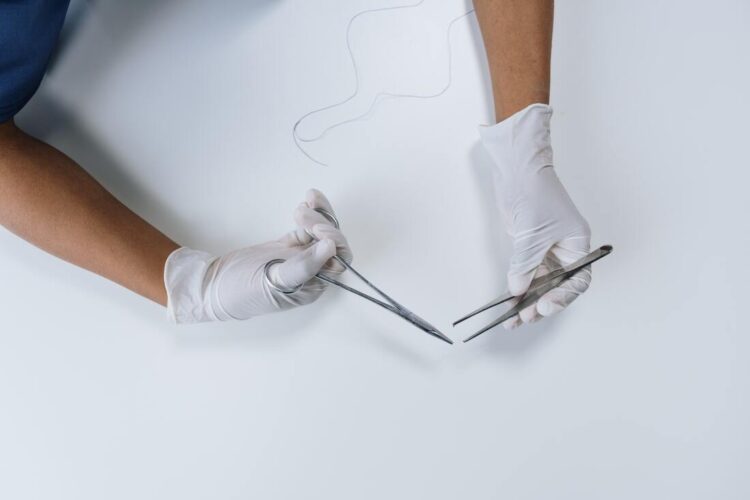 A vasectomy is the most popular method of sterilization for men. A vasectomy is a generally safe operation, and it offers a form of birth control with a high track record and is often known for its effectiveness and ease. But how does a vasectomy work? A vasectomy works by blocking sperm from reaching the semen (aka what is ejaculated) and this is done by disrupting the flow of sperm within the prostate gland. Specifically, it blocks sperm from traveling through the testicles to the ejaculatory ducts. Once this flow has been interrupted, the production of sperm within the testicles slows and stops, being absorbed into the body instead of being released. There are many forms of birth control on the market and other forms of permanent birth control, but vasectomies are usually recommended by doctors because they are known to be overall safe and successful.
What is Libido?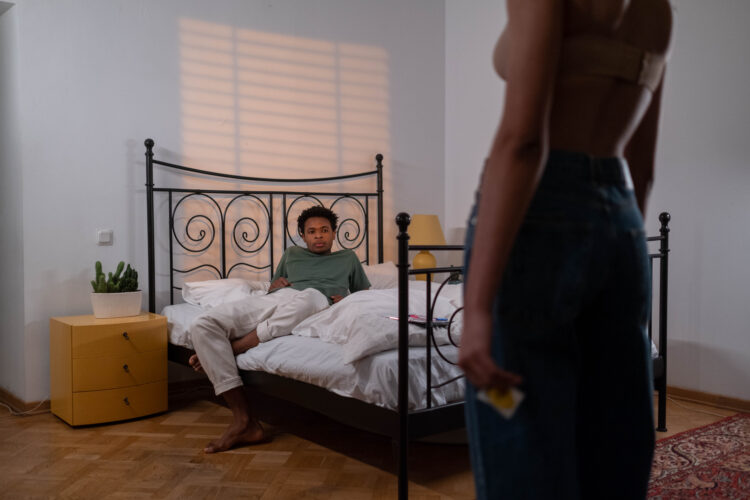 Libido, in the medical world, is a term used to describe a patient's desire for sex. This might mean an actual inclination for sex or the body's physical reaction to the actions related to sexual intercourse. Some patients worry a vasectomy can have effects on libido, such as lowering a patient's overall sex drive or that it can cause issues like erectile dysfunction. Neither of these are the case. There is no evidence that vasectomies affect a man's libido.
Is Libido Affected by a Vasectomy?
Numerous studies have been done to see if vasectomies have negative (or even positive) effects on a man's libido. In a 2018 study, it was found that "A vasectomy causes no changes in sexual function, erections, orgasm, or libido." In another study, it was found that 44% of male patients were concerned about getting a vasectomy because they thought it would lead to decreased libido. A vasectomy can't affect a man's libido because it is simply interrupting the delivery of sperm and has no impact on a man's hormones (such as testosterone) or secretion into the bloodstream. Because of this, it is scientifically impossible for a vasectomy to have these negative impacts. This is simply a myth and should not be one of your main concerns. However, there are some valid concerns that we should discuss before you decide.
Recovering From a Vasectomy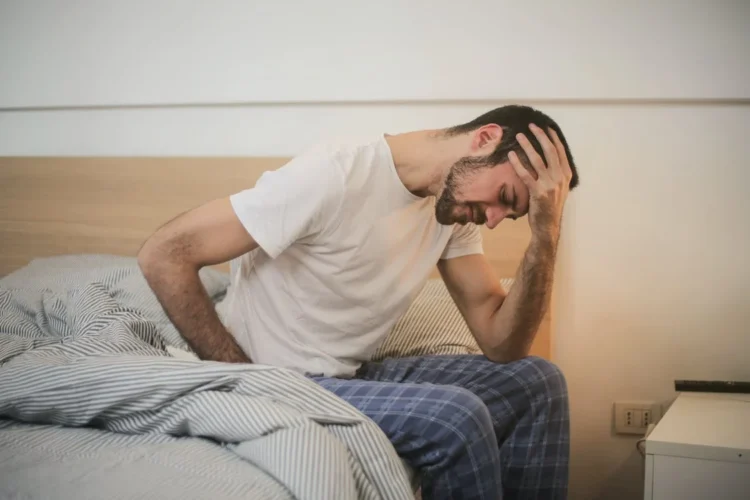 When your surgery is completed, your doctor will recommend a full day of rest before you return to your usual activity. After this first day, it is normal to feel pain and soreness in the body, and because of this, pain medication is often prescribed. When it comes to having sex, it should absolutely be avoided for 3-7 days and until cleared by your doctor as pregnancy is still possible in the early days following a vasectomy. We'll touch more on this later. Throughout your recovery, you should keep in touch with your doctor to monitor your healing. Throughout the next week, swelling, bruising and pain are common, and doctors will probably recommend the use of ice on your prostate area. As for risks, decreased libido is not one of them, but here are some that you should be aware of:
Reversibility chances are low, inconsistent, and unreliable: This is one of the most important risks we want you to be aware of. We advise all patients to only choose to have a vasectomy performed if they are absolutely sure they would not like to have children in the future. While vasectomies are technically reversible, it is a complicated and expensive process that often doesn't work.
Bleeding in the scrotum: In the weeks after your vasectomy, be on the lookout for risks like this one which can be discovered by scrotum growth or severe pain.
Infection: We also advise that you look for symptoms of infection such as a high fever and a red or sore scrotum. If you notice either of these, we suggest you contact your doctor immediately.
Post-vasectomy pain syndrome: In 1 or 2 men out of 100 vasectomies, this condition has occurred.
Failed vasectomy: While vasectomies are highly effective, they can actually be seen as ineffective because of some user error situations. Let's discuss.
Effectiveness of a Vasectomy
While worrying about loss of libido should not be at the forefront of your mind, effectiveness should be. Vasectomies are actually extremely effective, but not until they are completely ready to be so. What does this mean? Well, vasectomies actually take a little while to work and if you have unprotected sex too early, it may result in pregnancy. But how can this be? Basically, sperm is still in your body's "pipeline" and needs to be cleared out before your vasectomy can be considered effective and ready. So, while you are technically safe to have sex after your recovery, you are not safe from an unplanned pregnancy until your doctor clears you. This is done through a semen analysis, which your doctor will recommend for you so you can return to your usual sex life.
Before Getting a Vasectomy
As you consider a vasectomy and do your own research, we recommend you have a consultation with a reputable urologist to have all of your questions answered.