Doing things around the house and in the garden is not something that we can avoid, but we can definitely make our lives easier with the right tools. In today's world, we can choose between a lot of devices that are specifically designed to help us with our tasks, and they can cut the time of finishing them by more than half. It is always better to rely on modern technology, no matter what you do, but sometimes, that technology can get us in a lot of trouble.
When you don't choose the right tools, you may end up spending more, wasting time, and ending up with something that you never wanted. Here, we are going to talk about some of the pros and cons of buying battery powered leaf blowers, and if you should invest in one. Keep on reading to find out why they are so popular, and at the same time, why they are not the number one choice of many.
1. There are a lot of models you can choose from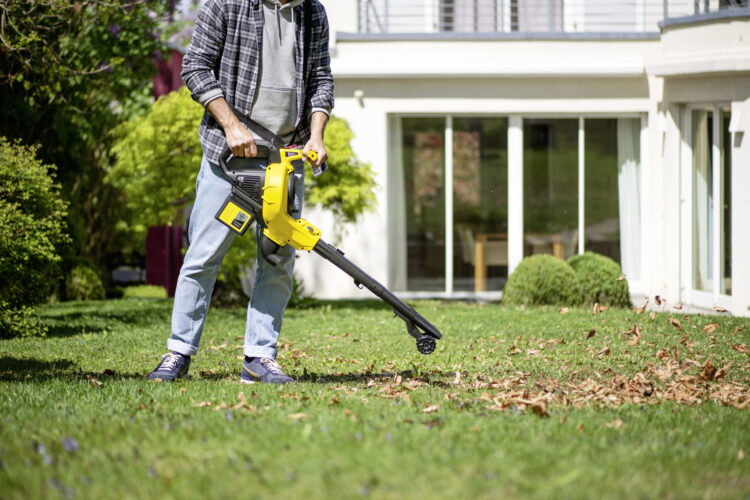 These units are extremely versatile, and just because the device is battery powered, it does not mean that you have limits when it comes to design and model. In today's market, they are much more popular than the corded types, so chances are, you will be able to find the perfect unit for your needs without having to spend too much time roaming around.
2. They are pretty quiet
One of the biggest disadvantages of traditional leaf blowers is that they are pretty loud, and this means that you have to think about your neighbors if you are going to disturb them, and what time of day is the best one to use the device. One of the biggest advantages of these models is that they are much quieter than the corded type, and they will not disturb anyone in your home or around it when you use them.
3. You can go anywhere you want without restrictions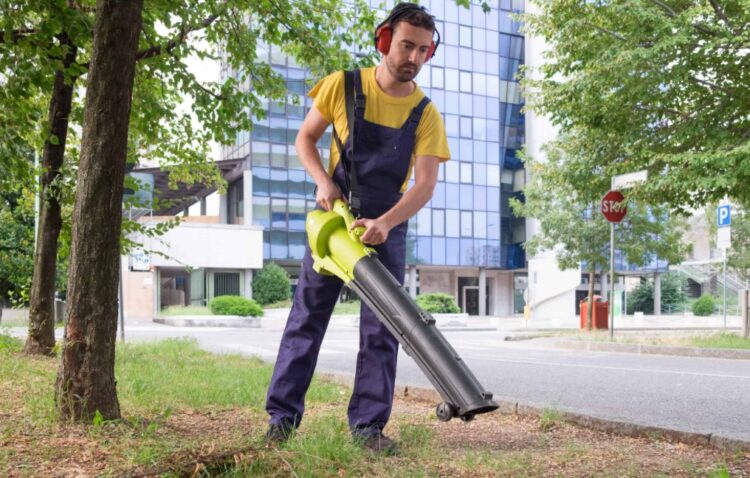 Freedom of movement is the number one priority for everyone who needs to clean their yard. We don't want to have to go around and back just to be able to get the job done. With the cordless models, you won't have to worry about the movement and you will be free wherever you want to go, without any restrictions or worries.
4. They are easy to carry
The next advantage we are going to talk about is the ability to carry and use these devices. There are many different models, including the backpack leaf blower that will allow you to carry them without any issue, so that you can get your tasks done with ease. Note that the backpack models, along with the other models are really lightweight and they will not strain your back or cause distress when you are using them. They are easy and practical to carry around, and no matter your physique, you will be able to use them.
5. You cannot rely on them all the time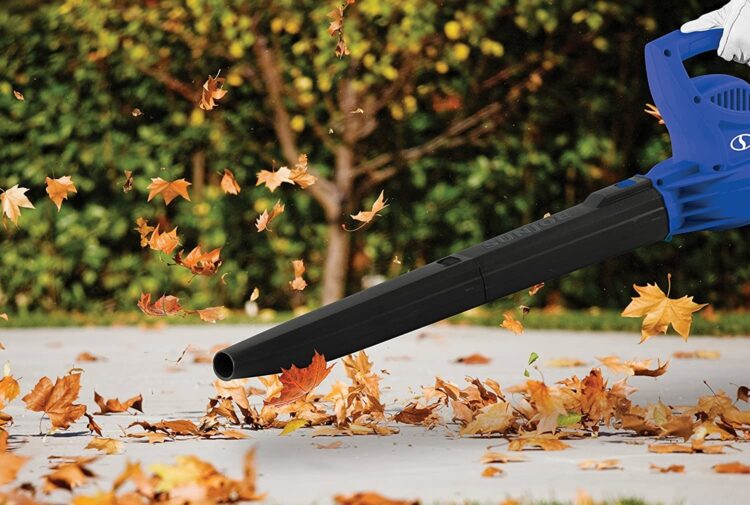 Now let's move to the disadvantages. There are not a lot of negative things that come with these units, but just like everything else on the market, they have their drawback. The biggest problem that users noticed about them is that they are not always reliable. The battery will run out at some point, and that may be in the middle of your task. You won't be able to rely on them at all times, and if you forget to charge them, you won't be able to use them.
6. They are not perfect for large properties
The battery powered leaf blowers are, at the end of the day, just battery powered, and they have a limited capacity. This means that if you have a large property, you may not be able to get all the leaves out with just one charge. You will need to wait for the battery to get charged to use them again. On the same note, they have lesser power when compared to the corded units, which means it will take you more time to finish the job.
7. They need to be maintained regularly
Unlike rakes or other devices that are not technologically advanced, these units will require you to maintain them. On the same note, you will have to think about the yard as well, because if you don't put all the leaves at the same place and if you don't put them in a bag, they will fly away and all of your hard work will be to no avail. You will need to clean these devices regularly, and you will need to make sure they are maintained if you don't want them to break after a few uses.
8. You have to wait for them to charge
The last drawback that we are going to talk about is the charging part, and that if you forget to charge the unit, you won't be able to use it. You will need to be extremely responsible, and you should put the unit to charge as soon as you are done using it, and you will never be able to afford to forget about it. On the same note, if the device runs out of battery while you are using it, you will have to put it on charge and wait for that to finish so that you can use it again.
As you can see, there are a lot of pros when it comes to buying these units, and there are some negative things that come out of them. Ultimately, it is your choice if you want to invest in one, but all the users suggest that it is better to rely on them than the other options you have. When choosing the right model for your needs, focus on something that will provide good power, that is lightweight, and that you can use whenever you want. These models are getting updated by the day, so it is expected for them to be with much better batteries really soon so that you can use them without having to think of how much time you have left until the unit stops working.