It is a fair question to seek benefits in everything you encounter in everyday life. Internet of things has been around for a while now and many spheres of life have been affected by it. Of course, transportation is no different and IoT has been affecting it on daily basis. So, it's only fair to wonder what are the benefits of IoT technology in the transportation industry.
For one, there are many, so we're going to cover only the primary ones. Second, it has been already changing this industry in so many ways that if you have any interest in transportation you probably already noticed these differences. IoT is directly focused on the connection between devices with as little possible human involvement. With time this will become a measure of doing business in the transportation sector. So, if your question how precisely will this type of progress affect the transportation segment, please continue reading to see the benefits.
1. Better Customer Experience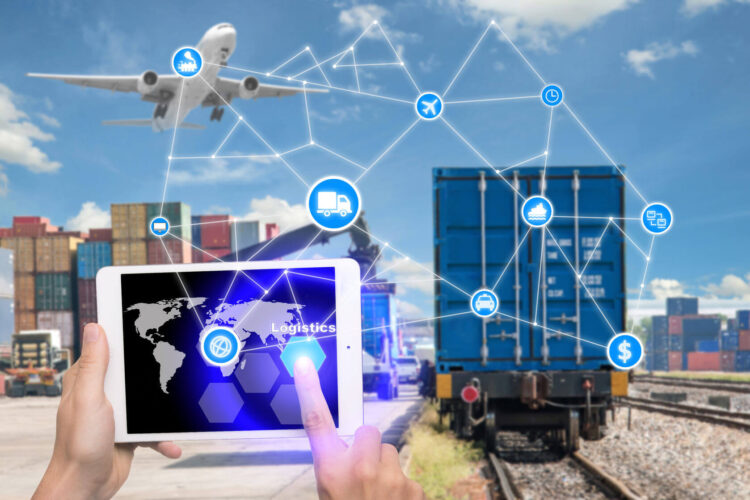 Like in any business, transportation is all about satisfied customers. Their experience with your company, a positive one, is a door to bigger and better things in the future. With the internet of things in transportation, the future is already here, if you use it the right way. When it comes to customers, they're all about communication. With IoT, you can increase the level of quality of communication with ease. If you provide the customers with timely information, up-to-date facts on location and progress, and come close to guaranteeing them the timeline of shipment, you'll feel the benefits of this tech firsthand real quick.
2. Safety
Transportation and safety go hand in hand. So, if you had a chance to increase the safety of your cargo, employees, and vehicles, you'd do that in a heartbeat, right? Of course, you would. So, when you hear that IoT technology in transportation offers so much in this field, you need to understand that applying it is a priority. With the great combination of a real-time information flow and vehicles that can function on their own for the most part, you can increase the safety of your drivers, other participants in the traffic, and pedestrians above all else. Furthermore, it's not all about first-hand safety, you can also minimize tiredness by enabling your drivers to always have access to the shortest routes, traffic jams, places of accidents that occurred in real-time, and even warn them about the weather and the condition of the roads.
3. Traffic Management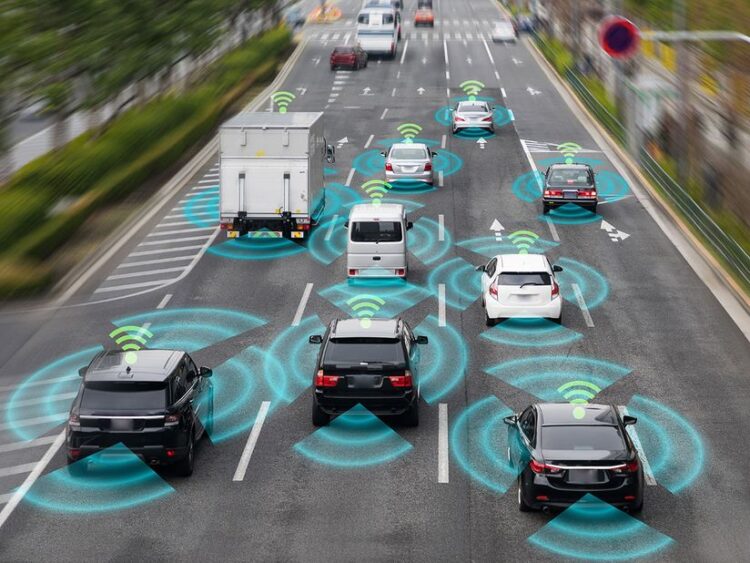 If you want to be good at transporting, you need to keep your eyes on the road and have traffic in your focus all the time. These are facts. At times, traffic can be the most frustrating part of the transport. In most cases it is. It's not only hard on the drivers, but it takes a toll on vehicles and increases fuel consumption. Each year we have more and more cars, trucks, and other vehicles on the road, so the situation isn't getting any better from that standpoint. IoT is an innovation that can aid anyone involved in any sort of transportation business.
With it, you can connect your entire fleet so that you that share data tied to roads, traffic, and other participants. With time the technology will improve to the extent that cars will be able to communicate on basic matters regardless of their business connection. If you have all vehicles on the roads connected to an extent, the traffic would become the least of your issues. While all of this may sound like science fiction, trusts us, many countries over the world are already implementing IoT to counter traffic jams.
4. Environment Impact
Transportation is based on fuel consumption, and while hours of work are put into creating more viable solutions of r gas emission, we're still stuck with fossil fuel for the most part. While we must consume it, at least up until Elon Musk starts powering all the world vehicles, there's no reason to use it more than we must. With IoT tech, the goal of more work with less fuel consumption can be achieved. If you have an eye on the traffic, perfect communication with your destination, safety of your employees and vehicles on the highest level, the work will be done faster. When you have these things in line, you'll drastically reduce fuel consumption, and the spare parts will last longer. All of this combined, on the grand scale of things, does a thing or two for our environment. And it's the least you can do.
5. Vehicle Maintenance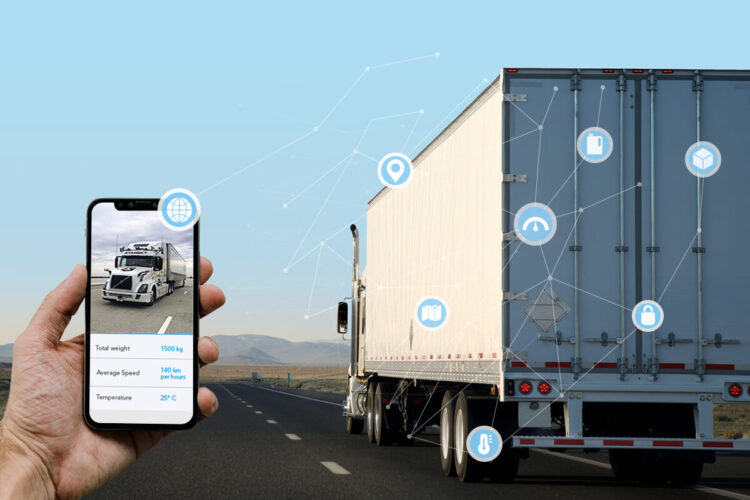 Everyone who runs a transportation business has a worry or two about vehicle maintenance. Right now, cars aren't fully autonomous. For most parts, most vehicles require a driver. The driver is in charge of monitoring the health of the assigned vehicle. To an extent, IoT can take care of a thing or two, and in the future, it will be completely in charge of vehicle maintenance. It is something to look forward to, as of now you need an inspection to get rid of some malfunction whether they're minor or major. Internet of things will take you one step closer to having these issues taken from your responsibilities. This tech will be able to not only notice a malfunction but to take you to the nearest shop or service, which will do wonders for your wallet.
Summary
This is a sector that is steadily but continuously growing. It will grow faster with time as IoT technology is becoming widespread even while we're writing this article. Today, most people are suspicious of it, and it certainly has a few drawbacks. But, the benefits we listed above far and beyond exceed any possible downside. The one issue most companies might have right now, as this tech is only being implemented scarcely is the price. If you want to equip your entire fleet with it, the cost might be a bit too much. But what's the price of being an innovator in a field of work? Soon, you'll be left behind if you don't keep up with IoT development. We're sure you don't want that to happen.