There is quite a lot you can do to elevate your movie-watching experience at home.
Some of it you can do on a budget, and some of it will require money, but one thing is for certain – there are numerous things you can do.
And that's why we're here.
We know a thing or two about home theatres, and we decided that it was time for us to share the knowledge with you.
So, here's what you can do.
1. Make Your Own Cosy Home Theatre
Designating a room just for watching movies is not something everyone can do, but if you have a spare room lying around – why not go for a little DIY project?
Creating a home theatre shouldn't be too hard. It might be a bit expensive, but in the end, it should be more than worth it.
For starters, you just need some dark paint, a good TV and a soundbar, and some comfortable chairs. As time goes by, you can upgrade each of the pieces individually, or if you want to go all-out – check out the rest of the tips we have for you.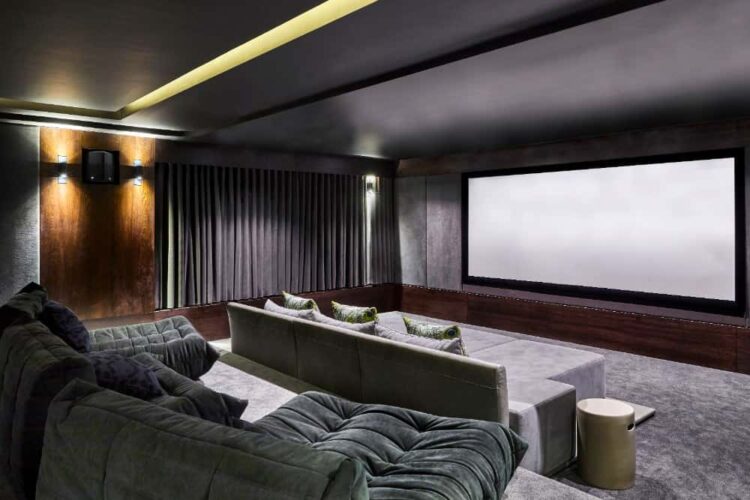 2. Soundproof The Walls
Soundproofing the room to make it better for watching movies, TV shows, or even just listening to music isn't all that hard. You can do it in various ways.
Get some foam panels on the walls and the ceiling to prevent the sound from echoing off of flat surfaces. You can also just get some shelving in and decorate the room with books or figurines. Or, if you want to keep it simple, just do a little DIY project and glue some thin wooden wall planks over a wall to create an uneven surface.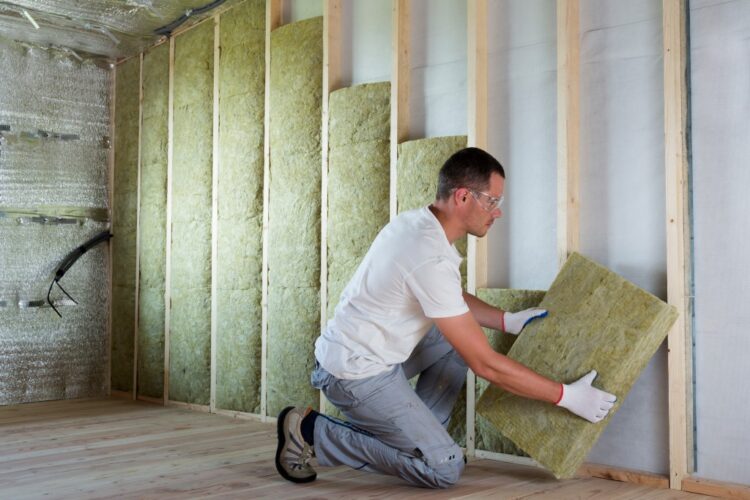 3. Buy An OLED TV
For the best image quality and the most precise colours – get yourself an OLED TV.
This will probably be the heftiest expense for your home theatre, but when you think about it, a great TV is a job half-done.
We're recommending you go with an OLED panel because of the perfect blacks, great contrast and perfect colours. Also, the newer TV-panel technologies are still in their infancy, and we can't know for certain if they're going to prove to be a worthy investment in the long run, although some of them sure seem to be.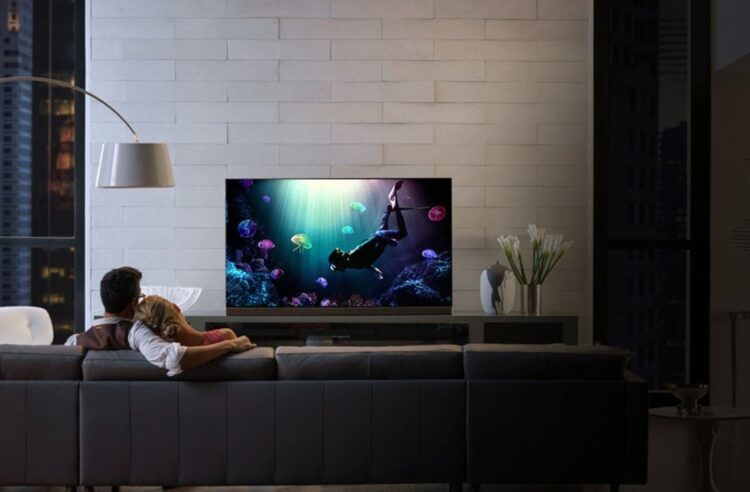 4. Get A Soundbar
Sound is a very big part of the movie-watching experience, and for everyone not willing to overspend or hang speakers off of the ceiling and walls, a soundbar seems like the best solution.
Soundbars have come a long way. They've shrunk, they look better, and more importantly – they sound better. Pretty much any soundbar with Dolby Atmos (real Dolby Atmos) should do the trick. But, for your own good, we suggest you do a little bit of research before you buy.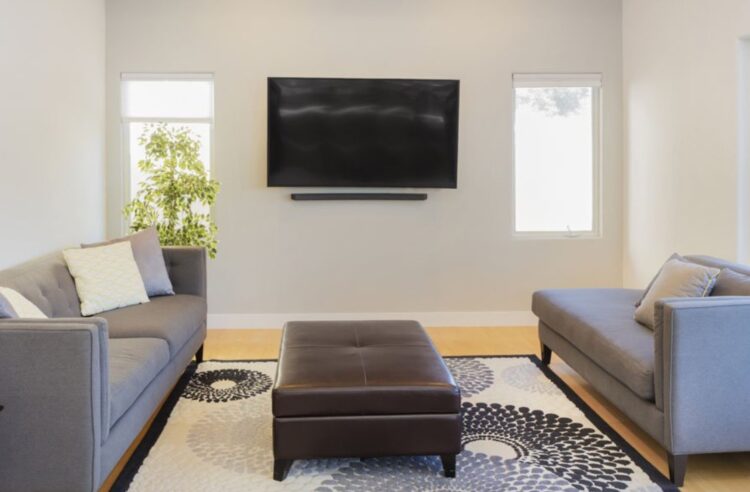 5. Arm Yourself With A Haptic Vest
If you'd like to take your sound experience to the next level – you should probably arm yourself with a haptic vest. Yes, you've heard it right – a haptic vest.
A haptic vest, like Woojer Vest, for instance, is a neat solution to immersing yourself in the sound without having to turn the knob all the way to the maximum.
As you'll see if you check out the Woojer Vest review down below, this wearable device will pump the sound through you. You will get to feel every punch, crash, or exciting car chase with one of these bad boys over your chest.
6. Invest In A Great Surround Sound System
If you want to go all the way with sound – you'll have to get a surround sound system.
Now, there are plenty of options here – from 5.1 to 12.1 – but don't bother yourself with it too much.
12.1 might sound like the best option, on paper, but most movies won't allow you to make the most of it.
As is often the case, the best solution lies in the middle, and in this case, that's 7.1 surround sound.
A good sub and seven strategically placed monitors are all you need to immerse yourself in sound. Usually, you'd do one centre channel, two off to the side, two in the back, and two above.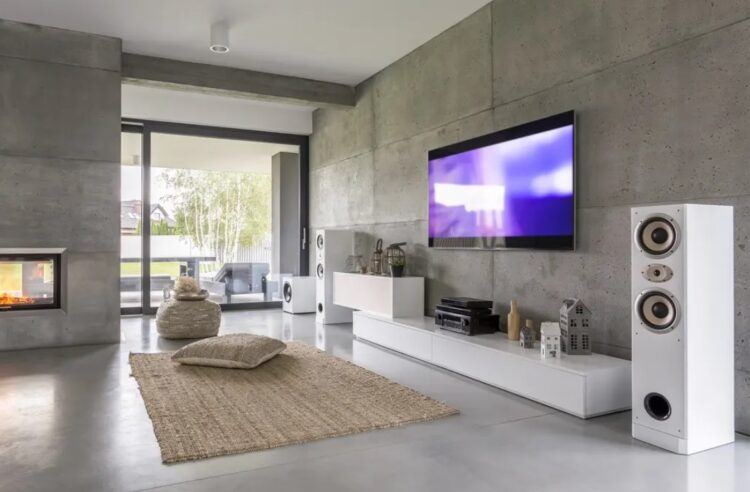 7. Don't Bother With 3D
3D might sound amusing and interesting, but just don't bother with it.
It's too expensive to do right, and most movies just look horrible in 3D.
If you want to watch a movie in 3D – just go to the IMAX theatre near you and watch it.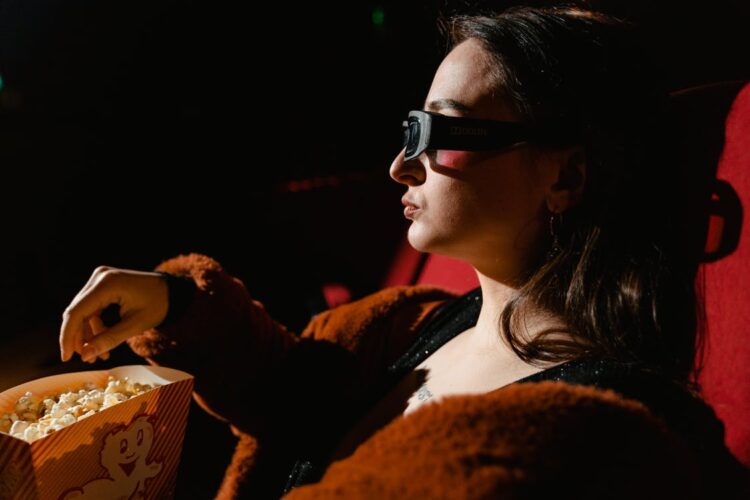 8. Sit At The Right Distance
Another key element of a movie-watching experience will be watching from the right distance.
You want to make sure you're sitting at the exact right spot. You'll want to sit in a position so you can see the whole screen without having to move your head left to right – so not too close. But also, you won't want to sit so far away that you miss the important details.
For an OLED screen, the general rule of thumb would be 1.5x the height of your TV.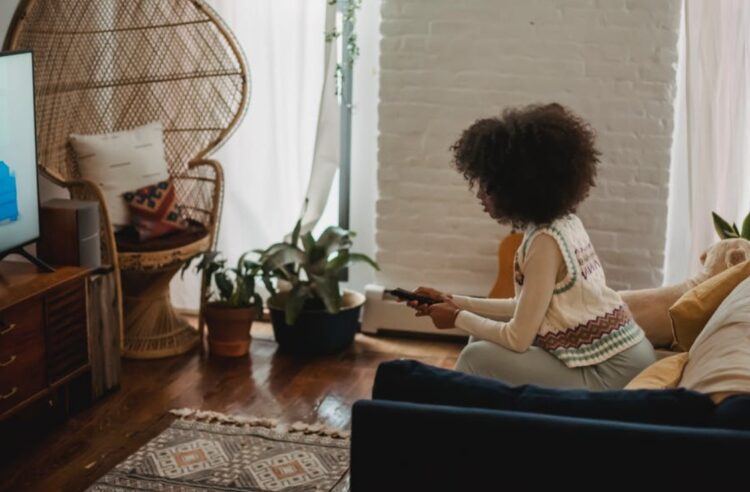 9. Build A Mini-Bar
We all know that you can't quite enjoy a movie without some snacks and some bevvies, right? So, build a mini-bar.
You don't have to do too much. Maybe just get a small fridge so you can stuff some water and drinks in, and get yourself a nice little shelf with all your go-to snacks.
Chips, candy, popcorn – you name it. Whatever you need, keep it at arm's length. Just make sure you don't overindulge in these. We wouldn't want you to lose your summer body over some movie nights.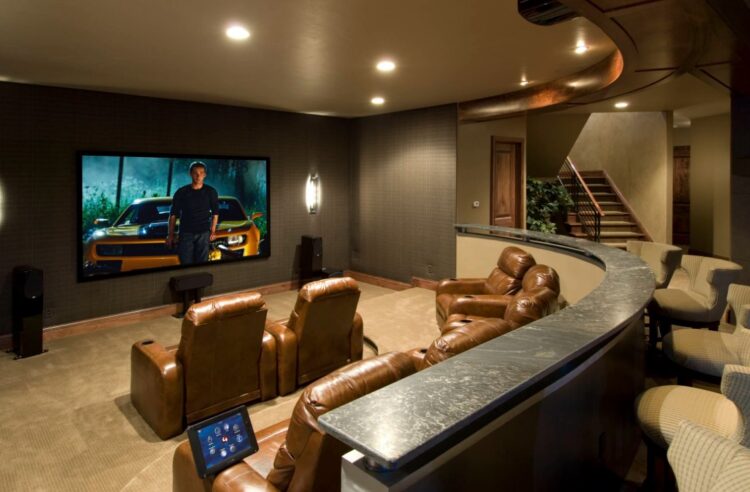 10. Blacken The Room
Finally, you'll want to make your room as dark as possible.
Dark brown, navy, or black – that should be your options. The darker, the better.
You don't want any light reflecting off of walls while you're watching a movie. The only thing you should see while enjoying a film is the screen.
Just make sure to get some remote controlled lights like accent LEDs, so you don't stub your toe when the screen turns black in the end.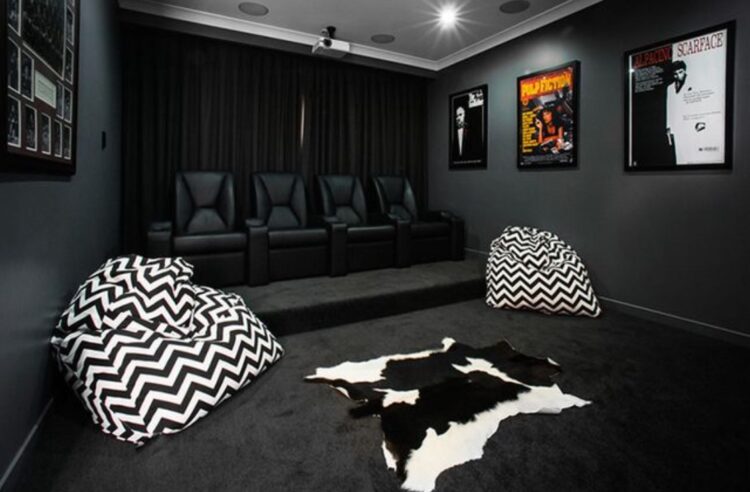 Conclusion
Can't you just picture your new home theatre already? We know we do.
Just from writing this, we've come up with more than a handful of great ideas for a designated movie-watching room, and we don't know about you, but – we might just do something about it.