If you like to display your individuality, belong to a group, or look cool, you need to consider custom patches. People have been using patches for a long time, with the first documented use going back to the 3rd century BC in China. People back then were using them for repairing clothes. Their use changed with time; in the US during the Civil War, soldiers were using custom patches on their uniforms for identification. It became a popular method that is pretty prevalent today. Militaries worldwide use to display their flags, unit names, and more. Around 1920, motorcyclists started using them to showcase their belonging to the motorcycle clubs. Organizations like scout clubs also use custom patches to award and recognize their members for their notable achievements. They have many different applications in today's world, like showing employees' names, decorations, etc.
What are custom woven patches?
Custom patches have a wide variety of shapes, sizes, and styles. For in-depth understanding, it would be better to compare two of the most popular patches, i.e., embroidered and woven patches. You can create custom woven patches using threads of various types and colors. They have a smoother look because of thinner threads; it gives vivid colors and a highly-detailed design that is quite durable. It is easy to combine different threads to create a distinct look which is one of the main reasons for its popularity.
While embroidered patches feature a percentage of the backing like 50%, 70%, or 100% – this number is the twill percentage covered with threads – woven patches are different. You can create custom woven patches by weaving threads together to make patches; they are slightly thinner and more flexible.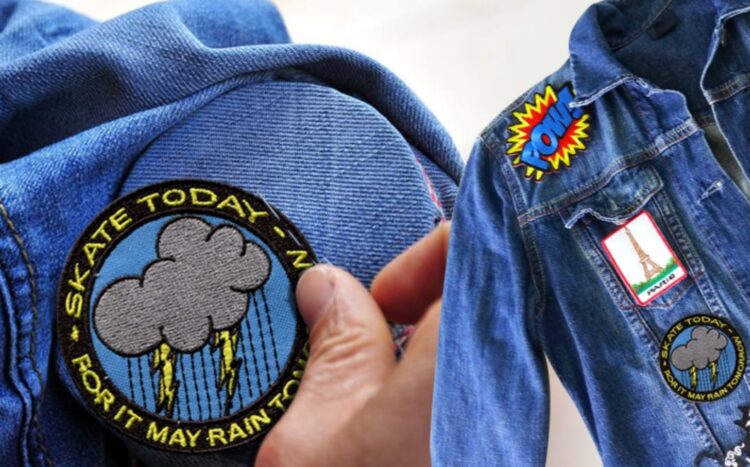 Uses of custom woven patches:
• Sports: Woven patches help show your team spirit and celebrate sports like soccer, baseball, football, etc.
• Celebrations: Any celebrations, including weddings, birthdays, achievements, are a big part of our lives. We like to remember those events forever – custom woven patches help accomplish the same.
• Motorcycle clubs: Custom patches and motorcycle clubs go hand in hand. Your riding jacket is incomplete without patches with the club name, unique symbols, and designs.
• Boy scouts/ Girl service troop: You need to appreciate scouts' achievements and acquiring skill levels. They will be in their uniform for life.
• Law enforcement: People in law enforcement, like police or security personnel, use patches on their shoulders, demonstrating authority.
• Military uniforms: Patches are an integral part of military uniforms. They use them to display a person's rank unit and commemorate missions and assignments.
• Commemorations: People have been using custom patches to commemorate something important like breast cancer awareness or show love to their favorite musical band.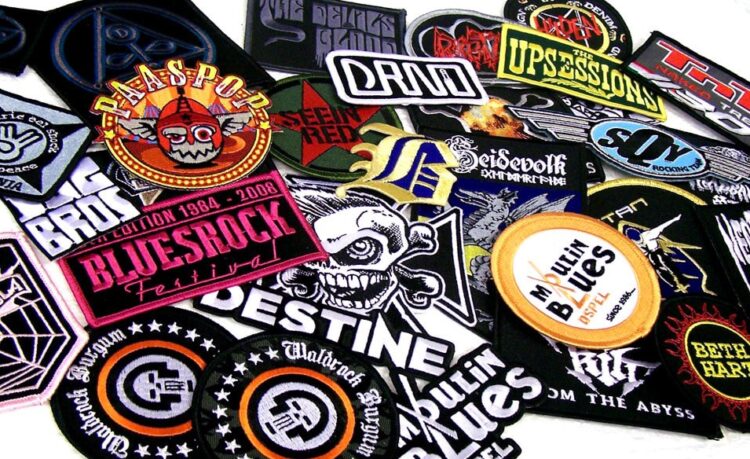 How to create custom woven patches:
First, you have to import the program design pattern onto the knitting machine and then pick up the winding line and put it onto the machine, connect the line, and prepare to knit the patch. Since the line of the knitting product is quite delicate and smooth, the knitting time is slightly longer than the embroidery. After weaving the patch, it's time to cut it – done using a scissor or cutting machine – and take it to the next step.
After cutting the braided weaving, manufacturers press the adhesive on the back. Before pressing the adhesive, we need to heat the machine first. When the temperature and time are adjusted, we start pressing the adhesive. After applying the glue on the back, we come to the laser cutting part. It is done using the computer after determining and adjusting the cutting position. After cutting, we take them to wrap the side; after wrapping the border, the manufacturing of custom woven patches is almost complete. A little bit of baking to the side of patches is done using fire and cleaning the patch's side to remove any unwanted strings or flaws.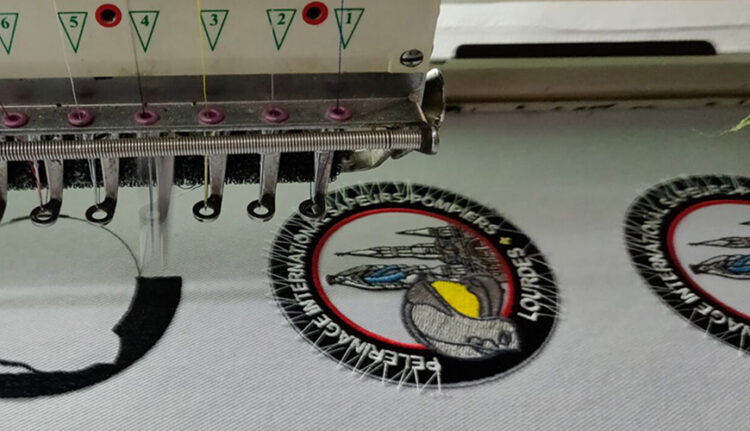 You can choose from these popular backings to complete your custom patches:
• Iron-on backing: They are fast and easy to apply; you can do it by heating an iron and pressing them on the apparel for about 15-30 seconds. These backings are ideal for casual and ceremonial wear, not lifestyle or long-term use.
• Velcro backing: These are ideal for frequent changes and minor adjustments like police or military uniform. However, they don't attach tightly like other backings.
• No backing: You can use these patches without backing when sewing them to clothing. They are pretty lightweight and flexible.
• Plastic backing: This backing provides extra stiffness and support, helping them retain their shape even after prolonged usage.
• Adhesive backing: They are easy to remove and less permanent than other backings; useful for a quick costume or outfit but not ideal for long-term use.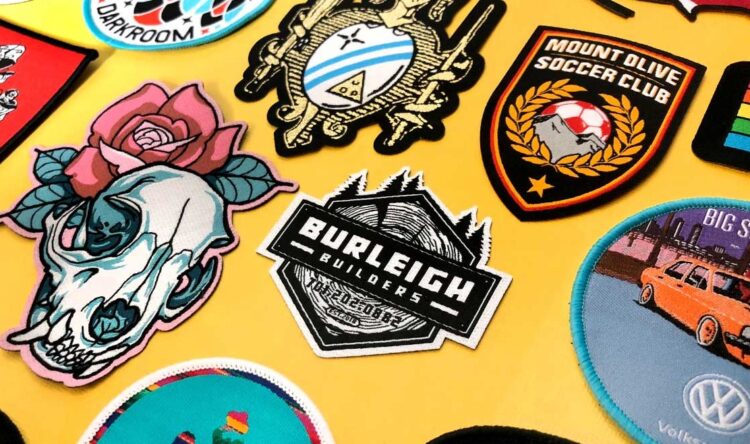 Choosing the right custom woven patches manufacturer:
After going through this blog, you will have all the knowledge to create custom woven patches. But, to get high-quality patches, you need a manufacturer with experience, expertise, and reliability. EverLighten has over eighteen years of experience manufacturing custom patches for organizations, NGOs, clubs, sports teams, colleges, universities, influencers, and individuals.
• Competitive pricing: They are a direct factory – not an intermediary – so they offer pretty competitive factory-direct pricing on woven patches.
• Quality in every product: They only use the best materials to create high-quality custom patches. Their manufacturing inspectors check every patch during and after production to ensure everything you receive is perfect.
• Real people, real service: At EverLighten, they love people! Whether small or big orders, they are all dedicated to supporting you from the start to the end.
• They make you look great: They do whatever it takes to make sure the design of the patches matches the design in your head and make it better.
• Fast turnaround with on-time delivery: They complete every order quickly; customers always get their delivery on time.
• No minimum order limit: The company accepts every order without restrictions on the minimum order quantity.